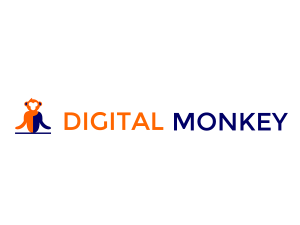 Institute of Digital Marketing
Advanced Digital Marketing Mastery Course
Join 3 Months Live Classroom Training
Advanced, In-depth, 100% Practical Training.
Let's Help You to Start Your Digital Marketing Journey.
3 Months Classroom Training With Live Projects & Assignments
Join Advanced Digital Marketing Course
Highly recommended for Freshers, Marketing & IT Professionals, Business Owners, Entrepreneurs, Engineering & MBA Students.
Exclusive Digital Marketing Internship after the successful completion of our course, these internships will significantly enhance your skill & scheme value. We not only provide marketing training but along with that after completion of the course we build your online reputation so that you can practically implement the knowledge you have gain at Digital Monkey and you will learn how to start earning online while studying or working. Eventually we make you job-ready as per the latest industry trends and Entrepreneurs will grow their businesses after completing this course.
Modules of Advanced Digital Marketing Course
Learn 40+ Digital Marketing Tools
We will help you get familiar with 40+ leading tools in the industry used by digital marketing experts and agencies across the country.
Why Choose Digital Monkey Institute?
Course Curriculum is Designed & Developed According to Latest Industry Standards.
Best Digital Marketing Institute in Chandrapur
Why Choose Us ?
Who Should Join ?
What Will You Get ?
Why Choose Us ?
Expert Trainers.
Well Infrastructure.
Well Equipped Digital Lab.
Flexible Batch Timing.
Flexible Fees Structures.
One Year Student Support Free, We're there whenever you need us.
We provide assistance placement & Internship assistance.
Great Learning Experience.
Who Should Join ?
What Will You Get ?
Meet Our Founder & Lead Trainer
Dipak is a Founder & Lead Trainer at Digital Monkey. He has more than 8+ Years of experience in the Digital Marketing Domain, He has Expertise in all Advanced Digital Marketing Course Modules.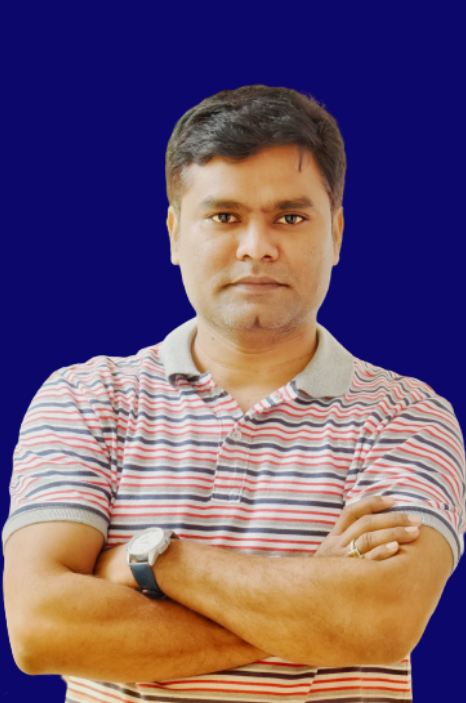 Register for the FREE Demo Class
Stay Sharp. Get ahead with Learning Paths.
FAQ's- Advanced Digital Marketng Course, Chandrapur
Frequently Asked Questions
What is the duration of Digital Marketing Course?
It takes 3 months to complete digital marketing course where 3-months are for syllabus completion and 1 month for Internship.
How many students are there in one batch?
We've 10 seats in one batch.
Every student works closely on his assigned project under the guidance of the trainer and tries to shape it professionally during the course.
Do you provide a demo class?
We do not believe in demo class kind of concept since in one class you cannot judge the trainer's ability and knowledge.
Yes, but those who are very new to Digital Marketing Concept can discuss every aspect of internet marketing, meeting with a trainer before joining. This session will help you in making a decision on whether this course is for you or not.
Internet marketing training classes will be taken by Mr. Dipak Dangewar (he's trained 500+ aspirants from various profiles and backgrounds & earned an esteemed reputation as Digital Marketing & SEO) He believes in result-oriented training and works
Do I need to bring laptop in the class?
Yes, to pursue this course you would need to bring your laptop along with you. Most of the activities will be done in class, and you will be informed earlier whenever required.
Do I need to know any programming language?
No. You need some basic understanding of HTML, Website Functionality, and Hosting & Internet. All we teach in our class.
I am not good at English, can I join it?
You don't require English communication skills. But you must be comfortable in reading and writing English.
Would you provide any certificate of the course?
Yes. You would be awarded with certificate in Digital Marketing (IDMP – Integrated Digital Marketing Program) after clearing assessment exam.
Also, we guide you to get Google, Facebook, YouTube, & Hubspot Academy Certifications. (Most of them are free to attempt)
What Our Students Have to Say !
Digital Monkey is one of the best Institute for Digital Marketing, Digital enthusiast, who wanna learn digital marketing can opt for the Dipak Sir's Classroom Training course. the study environment, Classrooms are neat and clean
It was great learning experience for me at Digital Monkey Institute under the guidance and expertise of Dipak sir. The course covered every aspect of digital marketing with daily assignments, study material and practical classes.
It is always challenging to find a right institute for yourself and digital monkey institute is undoubtedly incomparable institute in town with a expert mentor, my experience with the institute was far better than what i thought. it was a practical course with daily assignments which helped me explore about the concepts & Practice with the mentor.
Digital Monkey is the best institute to learn digital marketing because they provide all the technical & practical knowledge about digital marketing and also motivates and encourage students for their career.
Diipak sir is an amazing mentor, he strives for quality and practical knowledge , he has an amazing knowledge and skill enhancement at the institute, i would like to personally recommend digital monkey institute to each & everyone.
© 2021 All Rights Reserved - Digital Monkey.